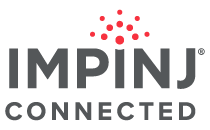 The QRG2 is the first UHF RFID module that integrates all necessary components (reader module and antenna) into a single product. Just place the module in your machine and start using UHF RFID. This gives you the advantage of cheaper UHF transponders and longer read ranges at a price comparable to HF RFID systems. By combining the components into a single product you don't have to think about UHF antenna designs and can start with UHF RFID in the shortest time possible.
Thanks to the new Impinj E310 reader IC at the heart of the product, the module has great RF sensitivity and can detect modern UHF transponders at up to 30 cm / 1 ft range with minimal power consumption. At the same time, all features of the EPC Gen 2 Protocol Version 2 are supported as well as Impinj-specific features like the Impinj Authentication Service.
To make your integration task easier, we supply a C library with examples for embedded Linux and bare metal programming as well as an example for µPython. For use with PC-based systems, there is also a Java, Python, and .NET SDK. They all can be found on our Github Page or in the download area below. For the easiest start, get our QRG2 starter kit which already includes a UART to USB Adapter and some transponders.
Specifications
| | |
| --- | --- |
| Operating Principle | UHF Embedded RFID Module |
| Resonance Frequency | 868 MHz (ETSI version) / 902 – 928 MHZ (FCC version) |
| Antenna Connector | integrated circular patch antenna |
| Output Power | 0 – 9 dBm (1 – 8 mW) |
| Read Range | up to 30 cm / 1 ft with typical UHF transponder, up to 50 cm / 1.5 ft with Impinj M730 |
| Supported Protocols | EPC Class 1 Gen 2 v2 |
| Connectivity | 3V3 UART (115,200 Baud) |
| Operating Voltage | 5V DC |
| Power Consumption | idle: 50 mA, RF on: max. 350 mA |
| Temperature Range | -20 °C to +70 °C |
| Dimensions | 60 x 60 x 12 mm |