The right tool for the hardest UHF RFID applications. With the new Impinj E710 at the heart of the reader, this product can reach a reading distance of up to 12m with a modern UHF RFID transponder and easily scan a few hundred tags per second.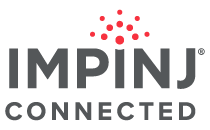 The four antenna ports give you the flexibility to build complex RFID devices, such as RFID gates and tunnels. The number of antennas can further be extended using our multiplexers to up to 64 read points if you want to build an RFID smart shelve or a similar application.
Thanks to the Power-over-Ethernet feature, integrating the reader into your system is easier than ever. At the same time, the product supports all legacy connections like RS232 and RS485 and can be powered by a classical 24V DC power supply. The industrial 24V inputs and outputs allow you to connect a photocell directly to the reader to trigger the scanning process or connect a stack light to signal something to the user.
The revolutionary improvement is in the internal software. With its Embedded Linux core the reader has much more processing power than any other Metratec product which offers several advantages: The entire product can be controlled via the browser, so no local software needs to be installed. The reader is also the first of our products to include our "Smart Reader" feature. This optional mode can process data directly on the device and write scan results to a REST path or an SQL database – thus saving you the need for a dedicated RFID middleware.
Specifications
| | |
| --- | --- |
| Operating Principle | Long-Range UHF RFID Reader/Writer |
| Resonance Frequency | 868 MHz (ETSI, EU) and 915-928 MHz (FCC, USA) |
| Supported Protocols | EPC Class 1 Gen 2 / UHF RFID |
| Output Power | max. 1 W (30 dBm) |
| Read Range | up to 12 m (with modern UHF tag IC) |
| Antenna Connector | 4x R-TNC, 50 Ohm |
| Operating Voltage | 24V DC (± 10%) / Power over Ethernet |
| Power Consumption | up to 2 A |
| Connectivity | Ethernet (incl. PoE), USB-C, RS232, RS485 |
| Inputs/Outputs | 4 24V outputs, 2 optically isolated inputs |
| Temperature Range | -20 °C to +85 °C |
| Dimensions | 210 x 100 x 48 mm |
| Certifications | conforms with CE, e.g. ETSI 302 208 |